Maine Built Boats members are listed here alphabetically.
Use the "search" function to find a specific builder or service yard.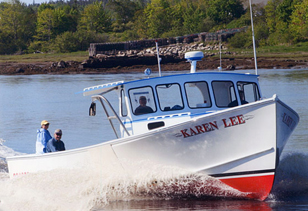 H & H Marine was started in 1984. We are the manufacturer and custom builder of Osmond Beal designed hulls. With 12 different models now in production, ranging from 25 to 47 feet with beams up to 19 ft 2 in, H & H Marine has become the leading builder of...
read more
Become a Member
Maine Built Boats invites all Maine boat builders, boat building schools and industry partners to join the effort to market Maine's old world craftsmanship, innovation and cutting-edge technologies to the boating community in Maine, nationally and internationally!
Find a Member
Jump to A, B, C, D, E, F, G, H, J, K, L, M, N, O, P, R, S, T, W, Y
A
B
C
D
E
F
G
H
J
K
L
M
N
O
P
R
S
T
W
Y