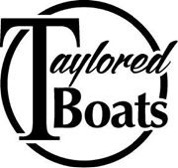 Taylored Boats has relaunched the Willis Beal hull design, formally known as RP Boats of Steuben.
At present we have the 40',42', and 44' designs. Molds for 35'-38' models are underway.
For over 10 years we've been custom finishing other people's hull designs. This will not stop, as some of my customers like the other designs.
Two years ago we also built a touch tank for the public  at the Down East Institutes on Beals island. We have also built many tanks in custom sizes for their research projects.
Taylored Boats Inc.
56 East Side Rd
Addison Maine 04606
207-483-4714
207-263-541