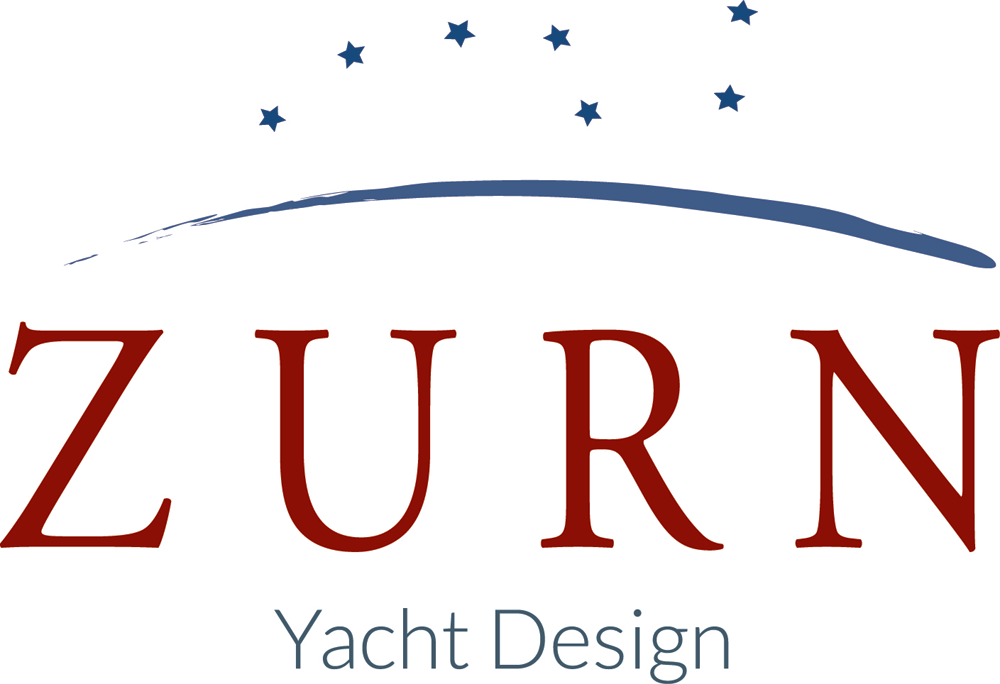 Since 1993, ZURN YACHT DESIGN has been a valuable resource for aesthetically pleasing yachts whose performance excel beyond expectations; bringing timeless designs to discriminating clientele in sail, power and most recently, paddle. They are adept at every phase of the design process and pay attention to all the details, to the very end. With over 350 power and sailboats built in the last 20 years it's difficult not to recognize a Zurn Design as she passes in the water.
Designing yachts is about bringing peoples ideas to fruition. Zurn Yacht Design serves as liaison between the client and the builder, translating the client's wishes through two and three-dimensional drawings, such that the specific builder can effectively do their job. Doing this in a fashion that the end result is good looking, efficient and safe (not necessarily in that order) is the challenge they endeavor each day. It is very clear that form and function need to work in stride when designing a yacht. The attention spent to each detail, several times throughout the design spiral, is the number one key element of any successful design. Not a single detail can be left alone. This is what Zurn strives for.
Meet the rest of our Maine Built Boat Associates.